Ireland's leading Holistic Counselling and Psychotherapy Training and Education Third Level College.
Congratulations to our Academic Director and Founder Christine Moran on receiving the highest accolade – The Carl Berkeley Memorial Award – from the Irish Association for Counselling and Psychotherapy – IACP, at their Annual Conference 2016 at the Sheraton Hotel recently.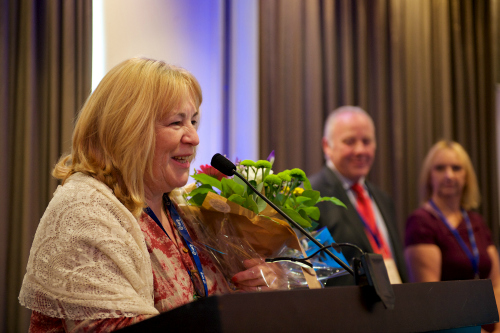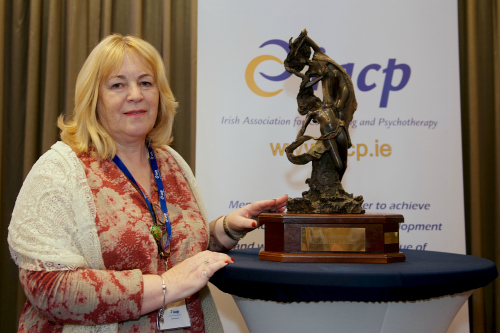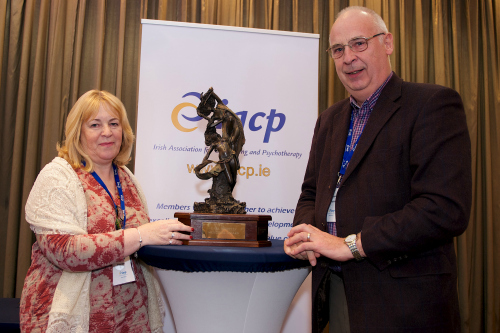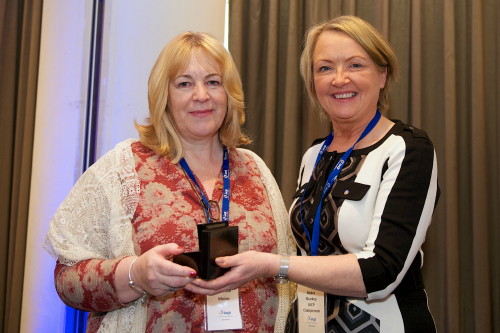 ICPPD is a third level Adult Education College in Athlone, Co. Westmeath,providing training and education in the arena of the helping professions,in particular the field of Holistic Counselling and Psychotherapy,Personal and Professional Development, Creativity, Expressive Arts and Spirituality.
Our mission is to achieve and maintain a standard of Excellence in our Programmes, Adult Learners and in our Staff as Educators, through a Combined Commitment to a Person Centred, Holistic Approach for the Individual Learner.
Our vision is to inspire, encourage and support you in your journey towards wholeness.
 Dear Precious Being, Psychosynthesis is a therapeutic approach that derives from psychoanalysis....
Catherine,

"Dear Tom and Christine, I wanted to say thank you for a unique but beneficial 3 years with ICPPD. I am on my own path now and loving it. If I can be of any help to the college in the future whether it be through talking either about my time with you or whatever else suits you I will only be too delighted to support the college."

John, (Diploma in Holistic Counselling and Psychotherapy)

"Commencing the 3 year Diploma in Holistic Counselling and Psychotherapy was a big step for me. I considered the emotional, intellectual, financial and time commitment involved and decided this was a good investment in my future. At the end of year one I am delighted with the course and my progress to date."

Paula,

"I completed my degree in counselling a few years ago and Christine was a lecturer of mine. Christine Moran who runs this course is a superb educator and wonderful spiritual guide."

Paul, (Diploma in Counselling and Psychotherapy)

"This course really prepared me for my progression onto a Diploma in Counselling and Psychotherapy. I enjoyed being part of the group, the various exercises and the way it was facilitated."

Marguerite,

"I loved being part of the group for a year; it gave me the opportunity to try out new ways of relating which helped in my personal relationships. I think anyone would benefit from doing this course.​"

V. Doyle , (BA Holistic Counselling and Psychotherapy)

"I studied at ICPPD for 4 years.  I loved it. You gain a deeper knowledge of who you are. It isn't easy but growth is always nurtured. I cannot recommend this third level institution enough. Thank you, academic excellence achieved in a personal manner that belies all."

Mary Lynch, (Certificate in Personal Development)

"Absolutely inspirational and life changing course, I would highly recommend it – suitable for all ages and life stages"