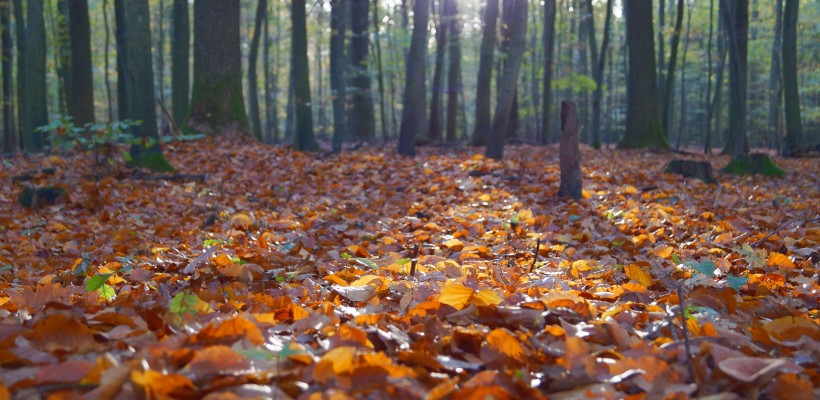 Trees as Teachers of Gratitude
The trees are aware, they take care of the future and each other; they are in relationship.
A recent trip to California in honour of Brother David Steindl-Rast's 90th birthday offered a surprising focus on trees. I don't usually think of trees when I head to San Francisco, but those from the Bay Area count the Muir Woods – the historic national park of California Redwoods – as one of the greatest treasures of the region. My tree musings on this trip actually began on the long plane ride from Chicago to SFO; while I gazed below at the lush forests of the Colorado Rockies, I watched a TED talk by ecologist Suzanne Simard. Simard explained the extraordinary discoveries of the underlying communication among trees and forest systems; that mother trees colonize their kin with larger networks by sending carbon below ground, reducing their own root competition to make elbow room for their kids. And when mother trees are injured or dying, they also send messages of wisdom on to the next generation of seedlings, more carbon and defence signals. The trees are aware, they take care of the future and each other; they are in relationship.
I had some time on Sunday before the birthday event and happened upon a shuttle stop to Muir Woods. Recalling Suzanne's talk, I excitedly joined the back of a very, very long line of folks who had parked nearby and were waiting to get on the next shuttle to see the amazing Redwoods. More than a few minutes passed and I was struck at how unfazed everyone was with the crowd, while I started to feel my frustration build. All these people will be with me and the trees? I got a lucky break when a shuttle needed just one more passenger and I got to bypass 100+ fellow tourists. The views were beautiful as the bus confidently took each switchback turn faster than I expected. As we got closer, the cars began to line the narrow two-way road; more people, I groaned. Cars and people delayed our trip as drivers struggled to find their parking prowess in very tight corners, and families walked on to the road. I kept shaking my head at the people, why did everyone else decide to go today to see these woods?
Finally we arrived at the entrance. You guessed it, MORE PEOPLE! I was hungry and had to go to the bathroom, but I wanted to see me some trees. So I found my spot in a flutter of families and shuffled into the woods. Quickly, magically, seamlessly, I and a couple hundred of my latest, greatest friends dispersed and found ourselves absolutely held and humbled and then hushed by these majestic giants. And like that, my judgemental, privileged attitude was gone. This wasn't MY moment to selfishly own. All of us were taking it in in different ways and sharing it. Yes, lots of cameras, lots of selfie sticks, but even more wide smiles, big eyes, lots of arms outstretched trying to hug a fraction of the enormous trunks, and looks of amazement and awe as we all bent our necks back as far as they could go.
I tried to imagine the signals these trees have sent over the hundreds of years they've lived here, but all I could think about was how they were talking to me, teaching me about the truth of our time together—that an awareness of our aliveness is more common than we realize. How could I not appreciate and share this with others – this communing with nature that this special, sacred wood so easily offered? I didn't have all the time in the world, but time did stand still a bit and I felt the gushes of gratitude wash over me. How lucky I was, right then, right there, to be with others.
After a bit, I ventured out and found a new crowd of folk headed home, waiting for the return shuttle. I joined them and a group of us spent our time in line thoroughly entertained by a brother and sister taking turns jumping off a bench, a little further distance each time, competing for gold in their version of kid Olympics.
Fast forward to the closing moments of the precious celebration with Brother David and his beloved guests – Poet, Jane Hirshfield, read one of her original poems, simply titled "Tree", Painting the picture for her selection, she said "This poem is about the awareness of the Large in our lives; how that awareness might begin, in childhood, as something small, but in some people, as we have seen in the life of Brother David, the awareness of the sacred, the divine, and the fullness of interconnection ripens so fully that in the end it will take us from the house of the personal self and into the world of all. And it creates – as Brother David has for so many –an invitation whose beauty and grandeur we cannot refuse."
By – Gillian Gonda is a program officer at the Fetzer Institute. Her work is currently focused on engagement strategies in support of the Institute's mission to build a spiritual foundation for a loving world. Gillian is passionate about all forms of storytelling as well as the intersections of digital media, personal connection, and community transformation. She is a mother of three, wife of one, and lover of all.