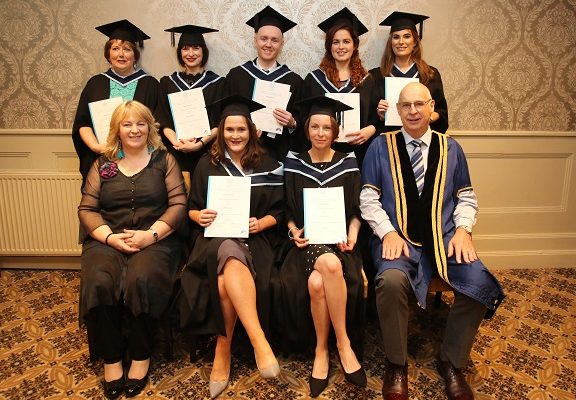 Celebrating 10 years – ICPPD is a College with a Difference!
The International College for Personal and Professional Development, ICPPD, opened its doors to learners in September 2010. ICPPD's vision is to inspire, encourage and support people on their path towards wholeness and wellness. The goal of the organisation is to provide academic and professional validated programmes of excellence in the field of Counselling and Psychotherapy and to offer associated courses to a community of adult learners from at home and abroad.
ICPPD has become a leading provider of Accredited Personal and Professional Programmes with a difference, nationally and internationally at undergraduate and postgraduate levels. The college is the combined community of learners and staff. The programmes are different, the tutors are different, and the adult learners are different. ICPPD began out of a need to create a learning environment where people were valued and affirmed for their life experiences and academic achievements. ICPPD has a unique learning environment, ethos and culture that is attractive to adult learners, from all parts of the country.
As a third level college in the Midlands, ICPPD has gained, by testimonials and word of mouth, a reputation for learner care and academic excellence. The college is a leading provider of Holistic Counselling and Psychotherapy training and education in Ireland, with programmes running in Athlone and Galway for the past ten years.
Based in Athlone, Co. Westmeath, ICPPD have programmes commencing at various times throughout the Academic year. Due to COVID 19 and in line with state health and safety regulations, and other educational institutes, ICPPD will deliver all classes through virtual classrooms until January 2021.
The following programmes are commencing soon:
Interviews are currently taking place for:
1-Year add-on, part-time QQI validated Level 8, BA (Hons) in Holistic Counselling and Psychotherapy
4 Year Part-time QQI validated Level 8, BA (Hons) in Holistic Counselling and Psychotherapy.
Applications are being accepted also for the Personal Development and Introductory Certificate in Holistic Counselling and Psychotherapy both of which will commence online, in October 2020. A Professional Diploma in Expressive Arts, Professional Certificate in Psychosynthesis and other Workshops and Training will commence in January 2021. ICPPD offer a suite of short CPD Online courses for anyone interested in wellbeing, mindfulness, and nature.
The founders of ICPPD, Christine and Tom Moran, are coming from twenty-five years working as accredited counsellors, psychotherapists, and supervisors in their practice at New Beginnings Counselling Service Ltd.