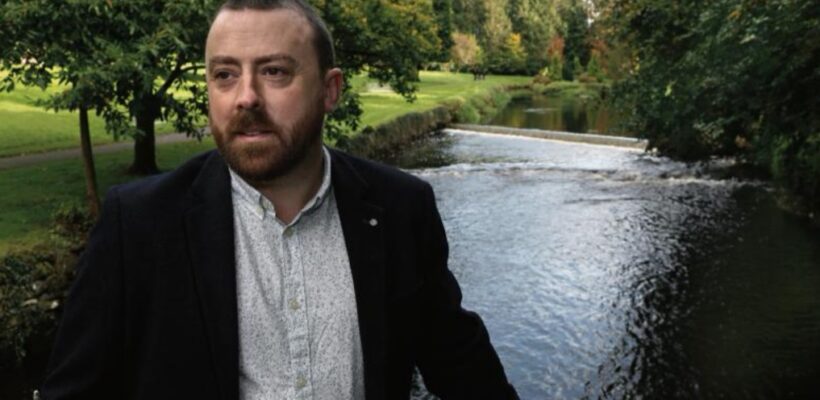 ICPPD Graduate Vincent Doyle publishes his first book
Recent press release for Vincent Doyle's new book entitled:
Our Fathers
A Phenomenon of Children of Catholic Priests and Religious
Publisher/Distributor: Feed-A-Read. Release date: December 1st, 2020.
Price: €20.
To Order Our Fathers, Please Visit: https://www.feedaread.com/books/Our-Fathers-9781839455988.aspx
"Our Fathers, A Phenomenon of Children of Catholic Priests and Religious, is the first of its kind in history." – Pontifical Committee for Historical Sciences. Vatican City State. 2020 "[We] commend your balanced approach to the questions posed and your equitable treatment of points of view that differ from your own." – Vatican Congregation for Clergy, Vatican City State. 2020.
"Anyone who has the pleasure of reading your book, will immediately observe the willing and sincere collaboration between us for the benefit of all concerned, especially the children." – Vatican Congregation for Clergy, Vatican City State. 2020.
In what has been confirmed as "the first of it's kind" by the Vatican, Vincent Doyle examines a phenomenon that is as secretive as it is historic, the secret children of priests and religious globally.
Doyle presents the issue under the microscope of sociology, psychology, and theology. How many children are there believed to be in existence.
Why have thousands of children of priests remained silent on this issue for centuries; how are these children affected psychologically and what is the solution to this age-old phenomenon?
Doyle presents an accessible two-fold solution to the problem as experienced by the children of priests and their extended families. Firstly, non-mandatory expulsion from priestly life having become a parent, with the paternity being made known and respected, a solution already confirmed as not impossible by the Vatican in 2020. Secondly, married clergy, though not as you might think!
Mirroring the Eastern Catholic Church, Doyle promotes married priesthood though does not condemn celibacy either. He unpacks common arguments that defend mandatory celibacy suggesting pragmatic, realistic and child centered solutions, disabling longstanding arguments that do little for children other than hide them.
Including the thoughts of Pope Emeritus Benedict XVI on the matter, Our Fathers is the compendium for anyone with an interest in this area.
Bishop Kevin Doran, Bishop of Elphin, Ireland.
"Since the dawn of human history, there has been a tendency to stigmatise children whose parents, for one reason or another fail to measure up to the expectations of society, or certain elements of society. No child should be treated less favourably on the grounds of race, religion, nationality, sex, or disability, or because of the social status, employment status or marital status of his or her parents. This, quite clearly, Includes the children of priests or religious who, like all children are loved by God from the first moment of their conception." – Bishop Kevin Doran, Chairperson of the Council for Life, Irish Catholic Bishops Conference.
Recommendation from Hugh Costello.
"Vincent Doyle's ground-breaking book does a huge service for those who have suffered from a culture of secrecy and silence within the Church. Essential reading for those who seek to understand the issue and to learn what can be done about it." – Hugh Costello, writer, and presenter of BBC World Service documentary 'My Father the Priest.'
Media Enquiries: Attn: Vincent Doyle. Email: mrvincentdoyle@gmail.com