"This has been the most amazing, gut-wrenching and courageous course to do. So much thought and effort and experience and knowledge has fed the pages of the units that you sent, that there was no option but to put my heart into this work. Your beautiful, respectful feedback has helped me start looking at my own experience through a different lens, one which has a covering of self-compassion, respect and honesty in it.  And for you Christine, I am truly honoured that our souls have crossed in this lifetime, and am grateful that you deliver this online course, to help all of us integrate our losses in life.  I wish these last two verses for you and your loved ones:
May the nourishment of the earth be yours,
may the clarity of light be yours,
may the fluency of the ocean be yours,
may the protection of the ancestors be yours.
And so may a slow
wind work these words
of love around you,
an invisible cloak
to mind your life.
Your great work promotes wellness and healing within me, so that I can go forward to help others find a way of healing to help themselves and others … " – Annie, Certificate in Bereavement & Loss Online, 2020
"I wish you all well in this new academic year, and take this opportunity to express my sincere gratitude to you, the tutors and the ICPPD community for my wonderful and enriching experience with ICPPD from start to finish." – Brid Kennedy, 2020.
"The add on year 4 has been a wonderful experience, ICPPD provided a space to deepen, explore and develop from the core training. The modules integrate both experiential and academic learning, linking the theory to the lived experience beautifully. The tutors all bring their own style of teaching and each module encourages creativity in how we learn, meeting the different needs in the group.  My learning has been rich with the environment encouraging  and welcoming diversity, experience and perspectives. Personally and professionally I will leave this year in gratitude and abundance; friends, learning, connection, creativity." Olivia Feehan, 1 year add-on BA (Hons) in Holistic Counselling & Psychotherapy  2018/19
"I'm on a rollercoaster of a journey ! The challenging parts are fitting everything in – work , college assignments, friends family ect.. but it is so worth it. I amazed as to what I have discovered about myself and continue to discover. This truly is a unique college experience. I feel blessed to be part of it I don't think il ever get another opportunity like it in my lifetime. Can I use this opportunity to say that the standard of teachers and teaching style is second to none. They really are all magnificent and so very genuine. The experience they have and share is gold dust. Also I'd like to say that Noreen is always a pleasure to deal with and a very much appreciated helping hand and friendly ear. Thanks for the experience." – Deirdre Shortt, ICPPD student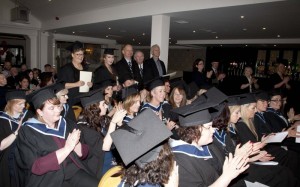 "Amazing experience, and I would like to take this opportunity to thank all the staff, tutors and support at ICPPD college over the last few years, we couldn't have achieved our goals without you." – Rachel Heviken, graduate of ICPPD
"My time studying with ICPPD has been one of the most rewarding periods of my life. I have learnt so much professionally and personally and would encourage anyone to make that journey. As well as being a very professional organisation, ICPPD also have the personal touch and from the moment you enter, you become part of the family. Studying there has enabled me to further enhance my career and I now work as a psychotherapist and am working towards my accreditation." – M. Ronan (BA Holistic Counselling and Psychotherapy)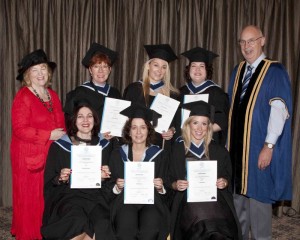 "I studied at ICPPD for 4 years. I loved it… You gain a deeper knowledge of who you are… It isn't easy but growth is always nurtured... I cannot recommend this third level institution enough. (2016, Alumni) Thank you, academic excellence achieved in a personal manner that belies all." – Vincent Doyle
"Not only was the course an excellent introduction to the theory and practice of Psychosynthesis, it was a personal growth experience. The exercises, although subtle, were profoundly stirring on an emotional level and opened doors into dormant areas of thought and feeling" Martina Murphy, Professional Certificate in Psychosynthesis 2017
"What I found most helpful was reflecting on my nature experiences through the years from seeing shooting stars when asking God for help to remembering my nature walks and asking am I on the right path and seeing three white feathers on my path. I loved the peaceful tones of the YouTube clips these brought lovely moments of relaxation in this hectic coming up to Christmas time of the year. A general feeling of connection to nature beautiful scenes and my connection to animals and humans alike and the landscape we share. I'm so looking forward to the spring and seeing the flowers grow again I found the time of the year unhelpful as there isn't much growth and the weather wasn't the best for walking in but I persevered and found lots of life still out there. I did feel the benefits of nature that clear your head feeling and I loved hugging the trees. All in all a very enjoyable programme and hearing Christine's voice always brings me to a place of home in my heart. I will endeavour to interact with nature more often and encourage my clients to do the same." – Debbie Baker, Reflection and Retreat in Nature, (Online) 2020
"When I saw the ad on Facebook I felt it in my gut that I needed to do it, I didn't know anything about Psychosynthesis. All I can say is, it was a deep, embodied experience that created a space for profound learning and invited the shadow in, in a way that wasn't frightening to the psyche. I shifted in ways I didn't think were possible.  On leaving I have less fear of being split now that I have such a creative way to integrate. Beautiful experience. Christine is an amazing facilitator, felt safe and held by the group too. Playful and imaginative course with such a valuable opportunity to learn and grow." Georgia Howard, Professional Certificate in Psychosynthesis 2017
"I have just completed Introduction to Holistic Counselling & Psychotherapy Course at ICPPD. I highly recommend this course to anyone wishing to learn self awareness & gain skills that encourage living  holistically in the here & now.I loved every aspect of all three modules of this course & I got to know wonderful people along the way. I now have a greater understanding of what is required to become a Counsellor/Psychotherapist & I am curious to learn more."  Nora Tiernan, Introduction to Holistic Counselling & Psychotherapy 2017
"I did the 'Introduction to Holistic Counselling and Psychotherapy' course in October and found it absolutely fantastic.I had never done anything like this before. I did it for myself, to learn more about coping with my own feelings.This course thought me so much, I enjoyed every minute of it. I loved learning more about myself and my capabilities and was surprised at how much confidence I gained from doing this course. The working within a group and group sessions was amazing. The tutors were brilliant in every way. Everyone was so understanding, patient and kind. 
I loved this course so much that I have decided to follow on and do the full four year degree course.I am looking forward to learning more. I would like to say a very big Thank You to ICPPD and I am so glad that I did this course." Breda Lynch, Introduction to Holistic Counselling & Psychotherapy 2017
"Although this workshop was difficult for me, I felt supported by the facilitators and the setting was beautiful for the deep therapeutic work we were doing. It was a safe and powerful experience. Thank you both."    – Emma, Inner Child Workshop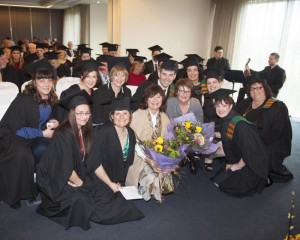 "In January 2018 I attended an inner child workshop facilitated by Christine & Tom Moran. On my journey there I was feeling anxious and unsure almost afraid of what to expect. When I arrived at the new beginnings centre, my fears were alleviated immediately; it was lovely to be greeted with the smell of fresh coffee and homemade scones.
We were all invited into the purpose built dome, my breath was taken away, I loved it. As the session went on I don't know what had taken me over "was it the gentle music, the safety of the group"   or a connection with my inner child, I found the warmest healing tears come down my face. I am struggling to put the feeling into words of what I experienced, the freedom and the joy I felt was amazing. Later in the session I connected with the 5 yr old within me and to give her a voice was powerful. I can still connect with the feelings the healing; the freedom that I got in touch with on the day. I promised myself and my inner child on the day that I will never allow anyone to shame, hurt, or humiliate or disrespect me ever again.  Thank you to all at new beginnings for providing me with such a safe loving healing place to connect with the whole of me. I love me.   –  Sylvia, Inner Child Workshop 
"I did some training with ICPPD last year and found the training  to be exceptional and of a very high standard.  I thoroughly enjoyed every minute of the "Training for trainers of personal development" course I did with Tom and Christine.  I have been on many courses in the past and I can honestly say that my experience in Athlone with Tom and Christine was one that will not be easily forgotten.  They provided a valuable and unique experience in the most professional and therapeutic way possible."  Kieran Ryan, Training for Trainers of Personal Development Feb 2017
"This training course was exactly what I was looking for. Course content and layout with a proven track record and an abundance of useful material, all delivered in an insightful, encouraging, yet relaxed way. I would highly recommend it."
Louise Yourell, Training for Trainers of Personal Development June 2018
 SOME FEEDBACK FROM OUR PSYCHOSYNTHESIS COURSE:
"This was a beautiful experience and one I can take with me for life."
"Genuine spirit of sharing our humanity, held in safe and expert hands."
"Thoroughly enjoyed the course. Great facilitator."
"Christine facilitated this course so beautifully – it was creative, spiritual and safe."
"Best facilitator ever! Fantastic bunch of participants – probing, interesting, exciting, challenging, comforting"
"Much more than I anticipated – enjoyed the experience thoroughly. Christine brought "magic" to the module by brining her authentic beautiful self."